Waterproof shoes...yes, please!
•
Posted on October 16 2023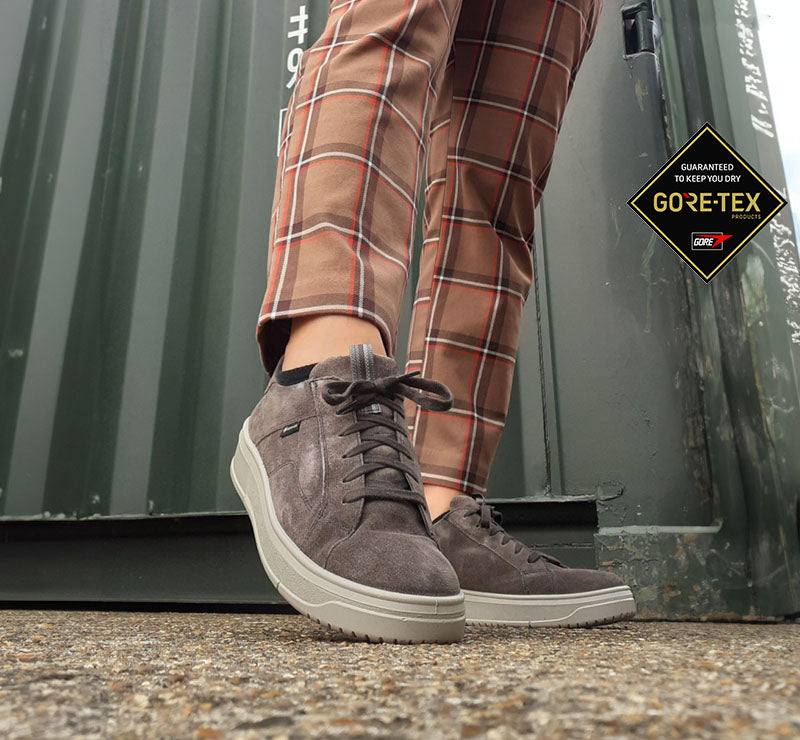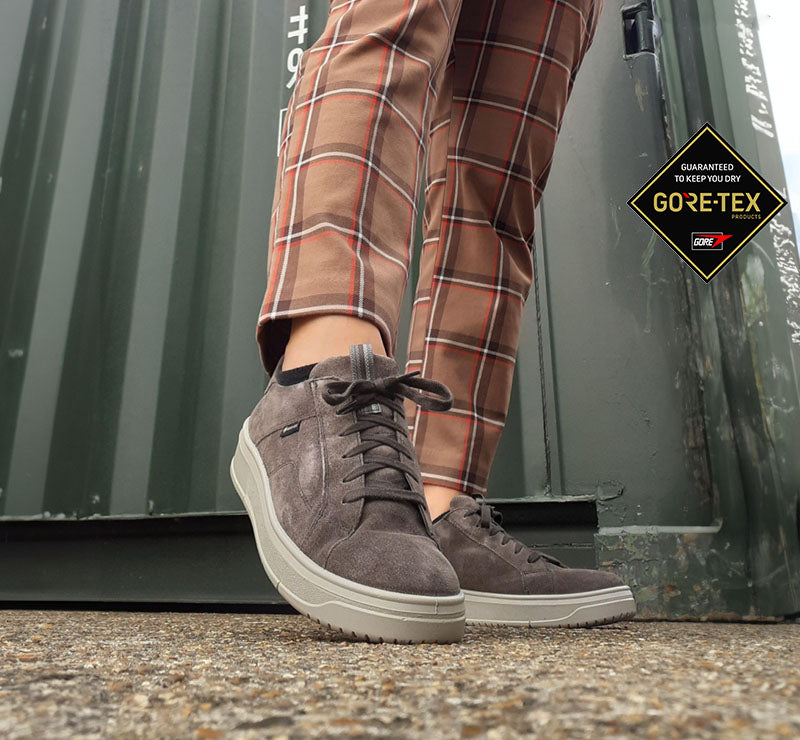 The cold and wet season is back!

The dew in the morning, the sudden showers and the chill in the air.
It's time to put away the nice sandals we were able to enjoy for longer this summer and bring back the closed shoes. Trainers, ankle boots, long boots, shoes… women and men have a variety of options for the colder months.
But in this country, we all know, the best option are the waterproof ones. Because you never know!

Lots of people think that waterproof shoes are ugly or too casual or too outdoorsy. Well, think again.
Legero offers a great selection of waterproof shoes and boots for men and women and yes, they look amazing. They have GORE TEX lining all around which guarantees them 100% waterproof.
The range includes several styles of trainers, Chelsea boots, high top shoes, lace up boots and long boots. All with a stylish, modern, urban look.

We know some of you may be concerned by the suede uppers of most of these styles, but do not worry. The suede leather used by Legero is actually a very tough and it can be easily brushed and cleaned like any other leather shoe. (Browse our shoe care selection.)

The GORE TEX lining, as mentioned, will keep your feet completely dry but to keep the leather uppers looking good for longer we always recommend to spray a protector spray at the beginning of the season, and repeat now and again depending how often you wear them.
This way it will be easier to brush away dirt and mud and keep the colours vibrant.

So, if you need a new pair of shoes or boots that you can use to go to the office, walk your dog or cycle to work without any worry about the weather, don't look any further and browse our Legero range.
We have more wintery options with warm linings or casual trainers to wear all year around and beautifully stylish women's ankle boots. Plus, this year we are introducing new Legero men's boots.

What are you waiting for… buy a fabulous new pair now!
https://www.shoegarden.co.uk/collections/legero