New Haflinger Sandals
•
Posted on May 28 2021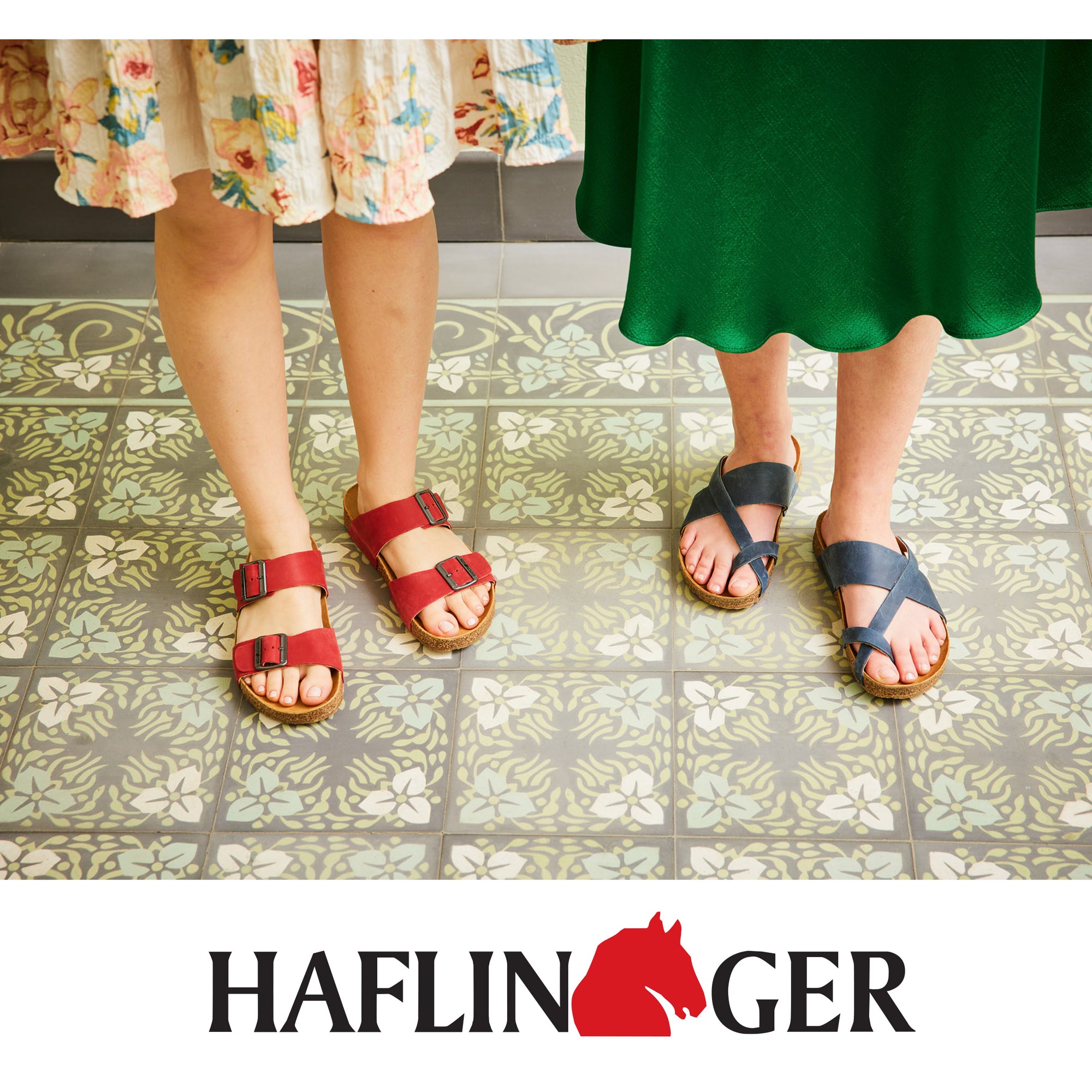 Haflinger Sandals Summer '21
Here at Shoegarden we stock the widest range of Haflinger sandals in the UK, available for men and women in sizes 36-46 in a variety of styles and colours. 
Haflinger's classic 2-strap sandal Andrea has been given an update with new branded buckles.  Available this year in velvety-soft nubuck leather, the classic brown, black and navy colours are now joined by an eye-catching black nubuck with holographic print and a gorgeous multi-coloured pattern printed onto cork straps. 
The elegant new style Alina is an evolution of the Andrea sandal.  The luxurious suede uppers are combined with suede-covered buttons concealing the strap fastenings, allowing you to wear a comfortable footbed sandal whilst looking stylish and modern.  
Another new style is the T-bar sandal Mika.  Incredibly comfortable and practical yet sophisticated with the feature buckle which stands out against the beautiful black grain leather.  Mika is also available in a chic snakeskin-print suede with a covered button replacing the buckle.
The popular multi-strap style Jack is available in a new colour, a very useful neutral grey which will co-ordinate with whatever you're wearing.  Don't worry, we still have the classic black, brown and navy nubucks too.
All of the Haflinger sandals are lined with premium leather and have the addition of a memory foam layer through the footbeds, so they're really cushioning whilst being supportive.  We told you - stylish and comfortable!
Tempted to browse through the new Haflinger sandal collection?
Click here: https://www.shoegarden.co.uk/collections/haflinger-sandals