Birkenstock Women Sandals
•
Posted on April 23 2021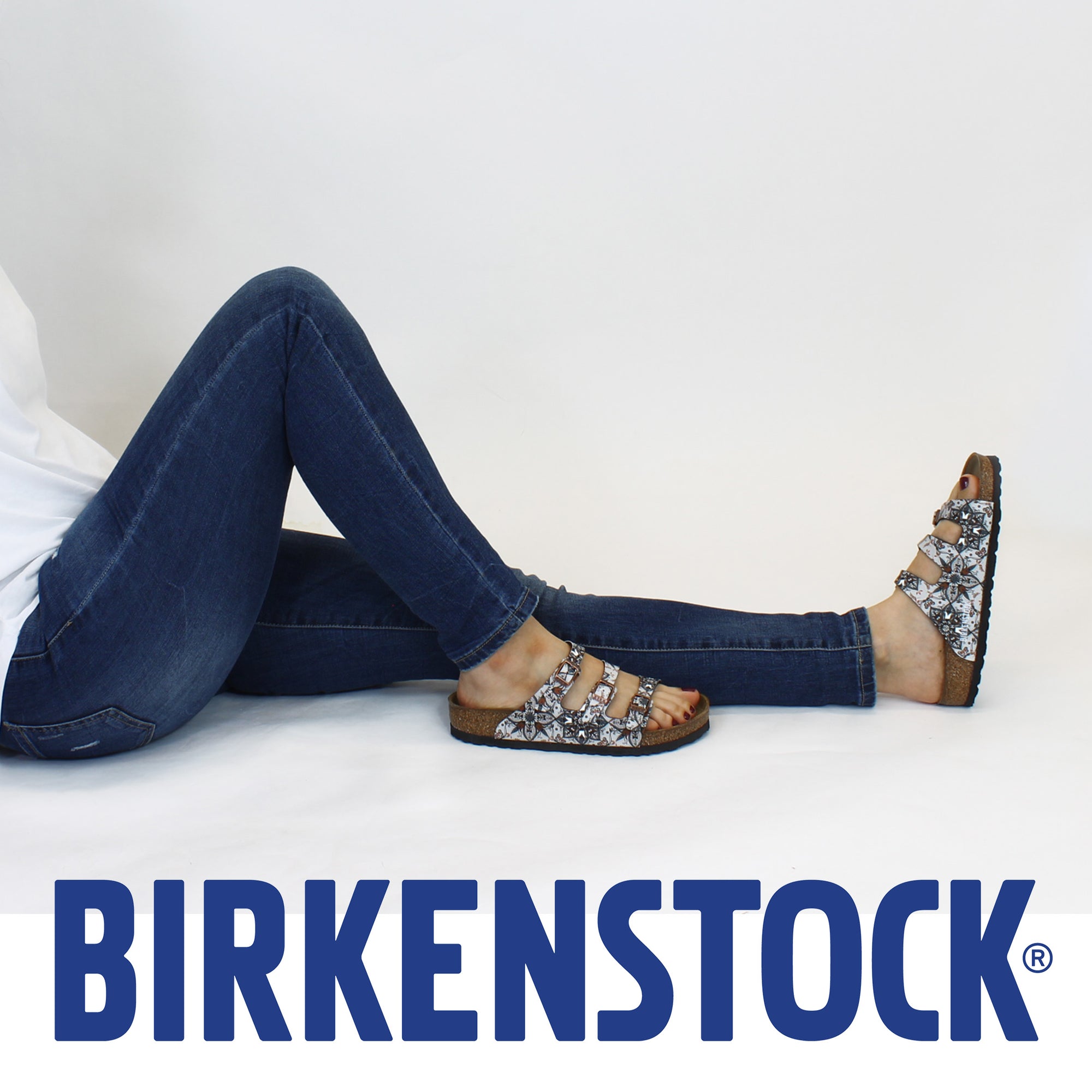 Birkenstock sandals
Once synonymous with lentils and hippies, now Birkenstock sandals are beloved by people all over the world.  In recent years their alliances with fashion designers has even seen them on the front row at shows in Paris, New York & London.  
What makes Birkenstock sandals so special?  Their trademark footbed must be responsible in large part.  With its deep heel cup and supports for both the longitudinal arches and the metatarsals, the footbeds are extremely comfortable and supportive, allowing your feet to move naturally and freely.  The footbeds are formed from layers of cork, naturally shock-absorbing and flexible, with layers of jute for strength.  In more recent years Birkenstock added their Soft Footbed to the range, similar to the classic but with an added layer of foam to give more cushioning.
This year we have 5 different women's Birkenstock styles available at Shoegarden:
the classic 2-strap Arizona 
the more feminine Sydney with narrower straps
flattering multi-strap style Mayari 
the classic toe-thong style Gizeh
the supportive Florida with 3 adjustable straps
Whilst we've kept Arizona in timeless black and brown, we have chosen some beautiful colours and prints for the other styles.  The uppers are made from Birko-Flor, Birkenstock's own synthetic material which is skin-friendly, durable and easy to clean - just wipe over with a damp cloth.
Combining the Birko-Flor uppers with microfibre insoles has resulted in their most recent addition to the range, vegan sandals - perfect for those who don't want to wear leather.
Have a browse through our Birkenstock range here:  https://www.shoegarden.co.uk/collections/birkenstock
The descriptions on each product page will give you specific information about the materials and type of footbed used.